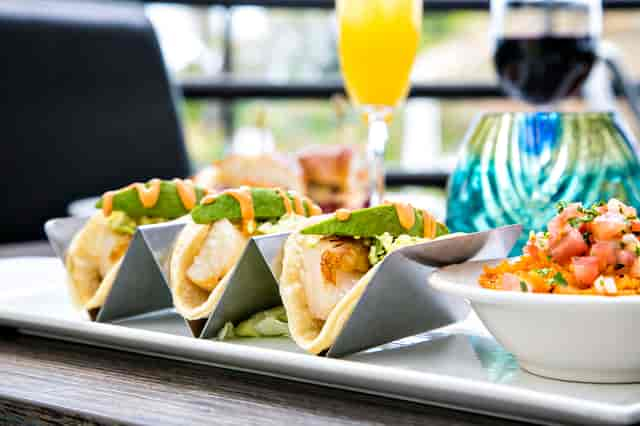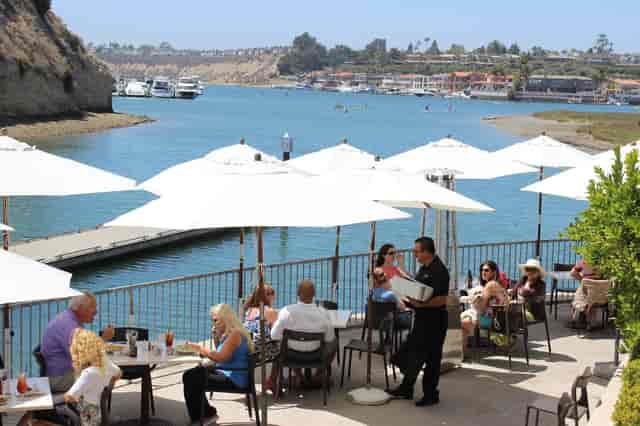 OUR STORY
Our Story
Back Bay Bistro invite our guests to indulge in a divine yet casual Waterfront Dining Experience! Our story begins in Newport Beach where the scene meets cuisine. Newport Beach has always been a crown jewel of people, cultures, luxury and exotic flavors. Inspired by such abundance and diversity, Newport Dunes Waterfront Resort founded Back Bay Bistro to capture the essence of Newport Beach that is built on the foundation of delicious and sustainable food with a laid-back luxe ambiance by our friendly staff and high quality, yet fair-priced foods. 

With breathtaking views, a vibrant ambiance, an impressive menu of prime steaks & fresh seafood and truly exceptional service, Back Bay Bistro is the ideal place to socialize, talk business, celebrate, and elevate your dining experience. Unless you're on a boat, the only place you'll get a better view of Newport Beach's beautiful sunset and skyline is right here at Back Bay Bistro. Whether you are sitting inside under our retractable roof or enjoying the refreshing ocean breeze on our dog-friendly patio, you are guaranteed a breathtaking panoramic view of the quintessential Newport Bay. With event space for up to 300 guests, you can be sure to have an Instagrammable view for every food photography occasion or a well-lit selfie, especially as the sun sets.

We are nationally known for our Bayside Brunch on Saturdays and our Seafood Brunch on Sundays, which earned the Diners Choice Award by Open Table for Top 10 Brunch Locations in Orange County and Top 50 in the United States, and the 2018 Times OC's Best of OC Reader's Choice Awards. We offer more than 50 varieties of meat, produce and seafood annually, sourced from organic ingredients and ethically-raised meats.